The ideal software to visualize, analyze and control your batteries.
What is the BMS PowerSafe® supervision software for?
The supervision software allows you to:
Visualize the functioning of the BMS and visualize all the data measured by the system
Configure the BMS : battery capacity, voltage limits, temperature, current, …
Record logs in Excel files of all data measured by the BMS
Diagnose the system in the event of a malfunction
Consult the black box
Update firmware
The supervision software can be installed on a PC and communicates with the BMS via a USB / CAN bus adapter from PEAK Systems (link here).
The "Live view" tab for an iBMS 6-10S: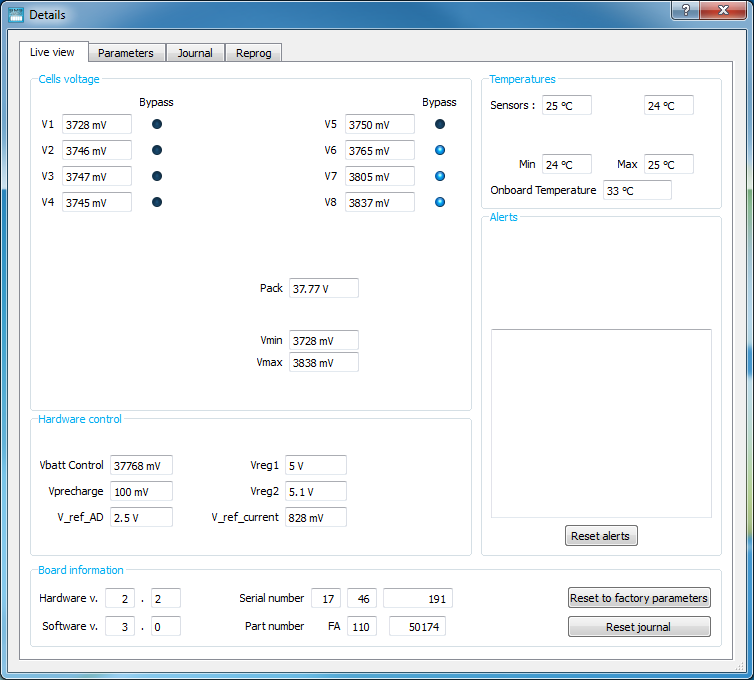 The "Parameters" tab allows you to modify the various parameters of the BMS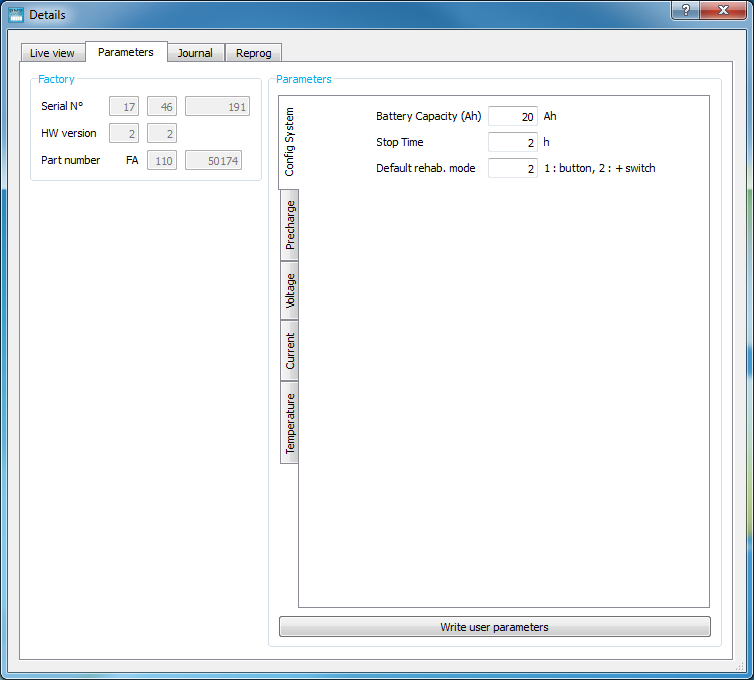 The "Journal" tab allows you to see what happened in the battery (black box)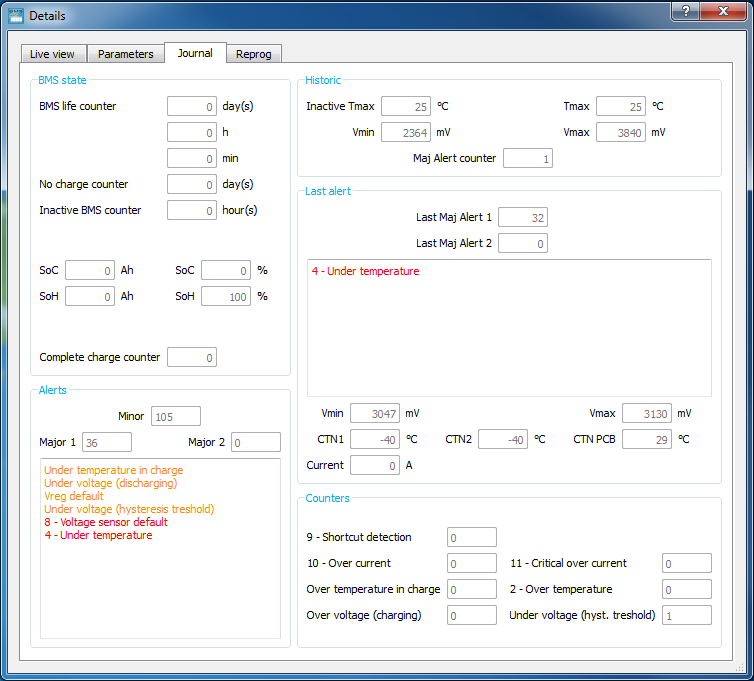 Logs
The Supervision software can make log, exportable in .csv.
Different access levels
The Supervision software can have different access levels according to the people using it
You: full access to modify parameters
Your customer: partial access to modify selected parameters
The end user: only reading selected parameters
You have more questions
Contact us, we will be happy to answer your questions and your needs.