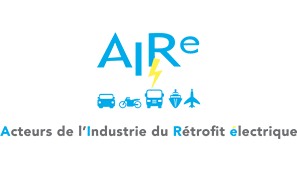 The word "retrofit" certainly means something to you if you are interested in energy transition and soft mobility. Indeed, it means replacing the combustion engine of a vehicle with an electric motor.  This can be done on a recent car, but also on older models such as 2CVs, Volkswagen Beetles, DSs, vans, or any other vehicle that you want to continue to use by giving it a makeover.
This activity is more and more regulated in order to offer guarantees and optimal conditions in terms of safety and quality.
Thus, the professionals of the sector gathered within the AIRe association, the Actors of the Electrical Retrofit Industry to allow the development of this activity and its sectors.
The Startec Developpement group joined the association, taking with it its subsidiaries, in particular BMS PowerSafe and Neogy.